Hardware News
<![if !vml]>

<![endif]>
<![if !vml]>

<![endif]>
<![if !vml]>

<![endif]>
<![if !vml]>

<![endif]>
<![if !vml]>

<![endif]>
<![if !vml]>

<![endif]>
<![if !vml]>

<![endif]>
<![if !vml]>

<![endif]>
<![if !vml]>

<![endif]>
<![if !vml]>

<![endif]>
<![if !vml]>

<![endif]>


Whether it is multi-terabyte servers, workstations, routers or firewalls, we can provide excellent price and value as well as a worldwide network of service

providers to handle all of your warranty service. With the number of decision to make regarding the best hardware for your needs, we can provide an assessment that takes advantage of our relationship with the hardware developers, not the hardware sellers...we go to the source.

Intel® Premier Providers are recognized by Intel as preferred providers of Intel technology-based solutions. These providers are validated by Intel through training, industry certifications and demonstrated customer implementations. Intel® Premier Providers also have access to exclusive resources and information that help them recommend, implement and manage high quality, Intel technology-based solutions. By combining leading Intel products and technologies with expert design and implementation, Intel® Premier Providers deliver integrated solutions with the performance, functionality and reliability that are essential for customer success.

Abra Collabra Specializes in:

Intel-based RAID Storage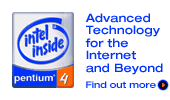 Multi-terabyte systems configured for your business.

Gigabit to the Desktop


Mixed or complete gigabit networks.

Televantage Phone Systems


Artisoft TeleVantage is the feature-rich, software-based phone system that combines the power of your desktop computer with the most advanced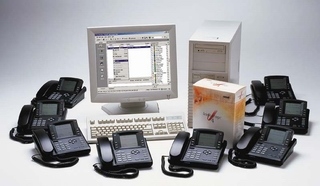 communications technology available today. Built on an open-systems architecture, TeleVantage provides more value for your money while safeguarding your investment.

Who Uses Our Hardware: